JJM GRIEVANCE PORTAL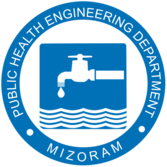 Public Health Engineering Department, Mizoram
Welcome to the official JJM Grievance Portal of Public Health Engineering Department, Mizoram.
Hemi portal aṭang hian JJM chungchanga complain siam leh chhui (track) tih theih a ni. Please read our FAQs for answers and guides to the most common issues.
For any emergencies, please call our control rooms/emergency numbers listed in the footer of this page.
FOR JJM GRIEVANCES, TOLL FREE NUMBER:
0389-2300299
Hemi number ah hian phone call-in office hun chhúngin JJM chungchang i complain thei a, a hnuaia
New Complaint
aṭangin i submit thei bawk.
---
You may call us to register a JJM complaint at our toll free number, or submit using the complaint form under
New Complaint
section.
NEW COMPLAINT
Hei hi complain thar siamna a ni
Submit new complaint here
TRACK COMPLAINT
I complain tawh sa chhuina/enna
Track status of your complaint